The cooperative was transformed into a share company in 1905 and they bought the Oroszlán Lodging house located on the northeast corner of Búzapiacz square the same year.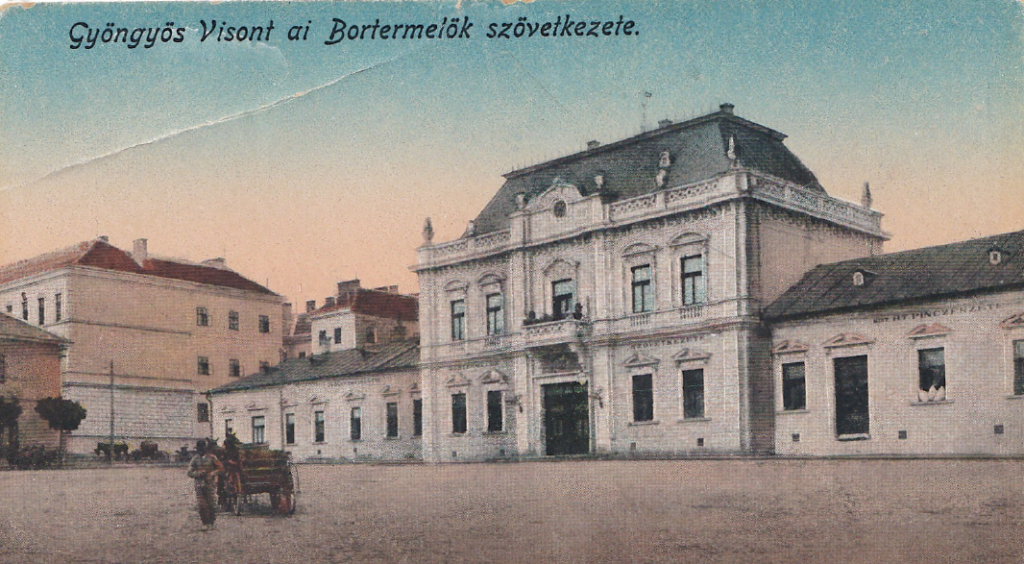 The transformation of the building and the enlargement of the cellar started but production could be performed in the beautiful palace in eclectic style form the year 1906. At that time the modern wine-cellars under the building were suitable for storing 40 000 hectolitres of wine. Therefore, the year 1906 can be considered the first year of wine production performed behind the present walls. The first reconstruction of the originally one-storey and austere lodging house was finished in 1909. The two-storey central building was built that time and the one-storey wings towards North and South were designed that time.
In our renovated spectacle-cellar the visitors have the chance to make a wonderful time travel to the world of wines. Walking through our near 1 km long cellar – which can be walked around – you can follow the 110 years' history of the winery and see the carved barrels of 6000 litres used 100 years ago, the concrete tanks of 30-80,000 litres built in 1960s and you can also get familiar with the modern steel tank technology of the 21st century.
Our guest can taste the whole offer of the winery in our tasting hall with the capacity of 50 people. If it is requested we can make a perfect wine-tasting experience by providing wine-biscuits, snacks, cold cuts or warm dishes. The food is supplied by the justly famous Kékes Restaurant of Gyöngyös.
The wines are presented by an expert and the whole wine offer is available for purchase on the spot.
With our photos you have the chance to make a quick tour in the ancient but still modern world of Dubicz wine cellar.
Visit us and participate in our wine-tasting! Further details are available here.