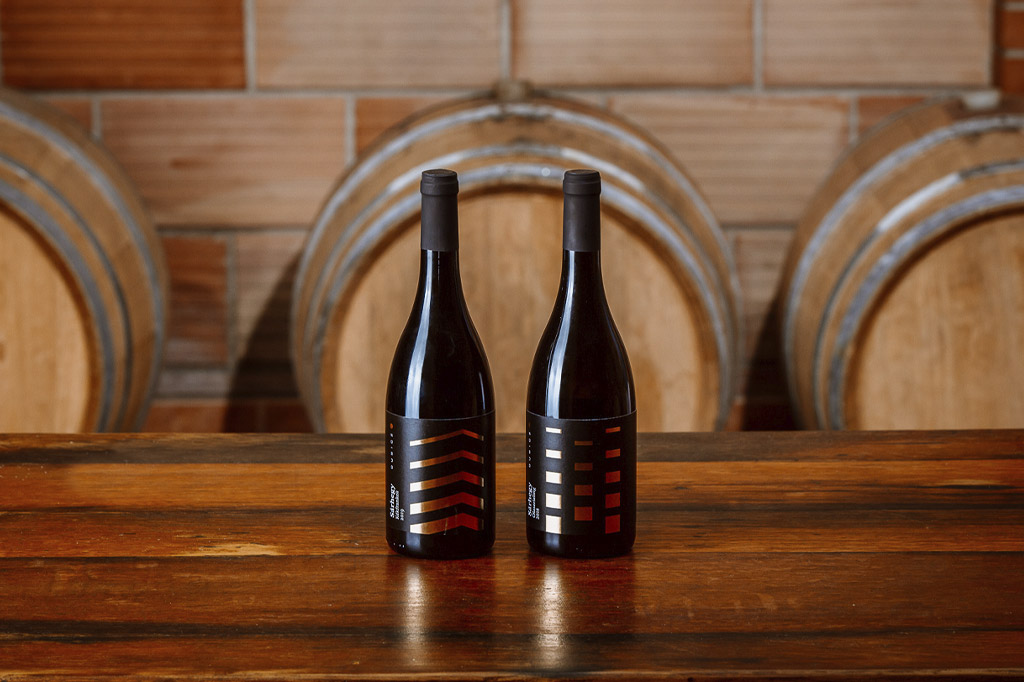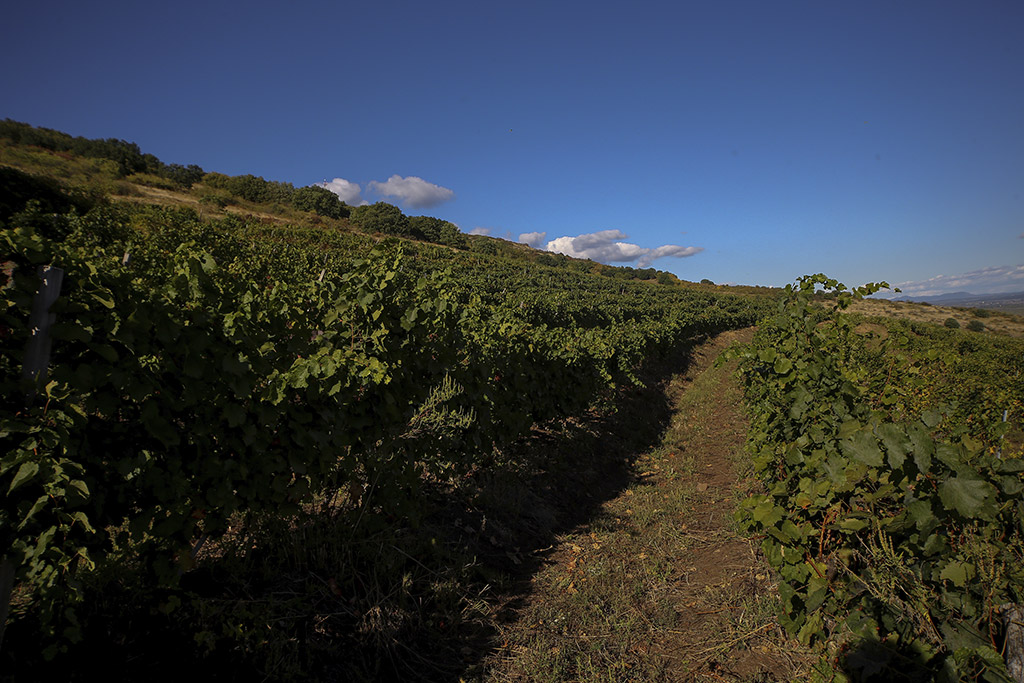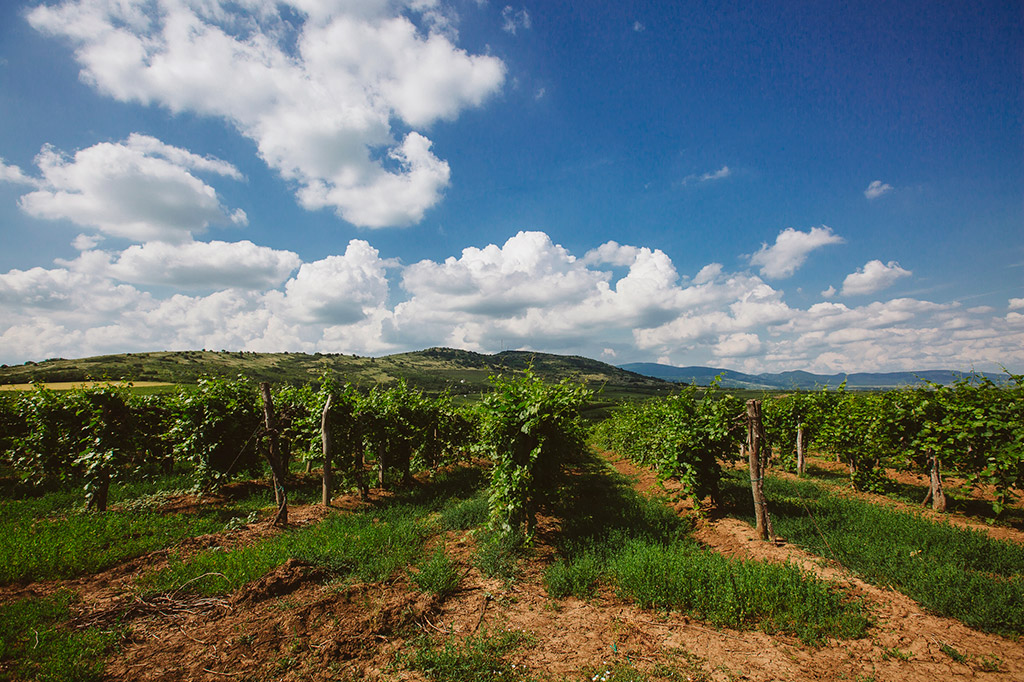 #sarhegy
Sunshine in every grape.
We call the Dubicz Winery's prestigious wines Sárhegy. Not by chance, as these excellent batches originate from the Sár Hill near Gyöngyös, from selected grapes, handled carefully.
Slope
As regards volcanos shaping the landscape of the Mátra, the last one became extinct more than ten million years ago, however, their traces are present in the entire scene, just think of the mountains of Galya-tető or Kékes.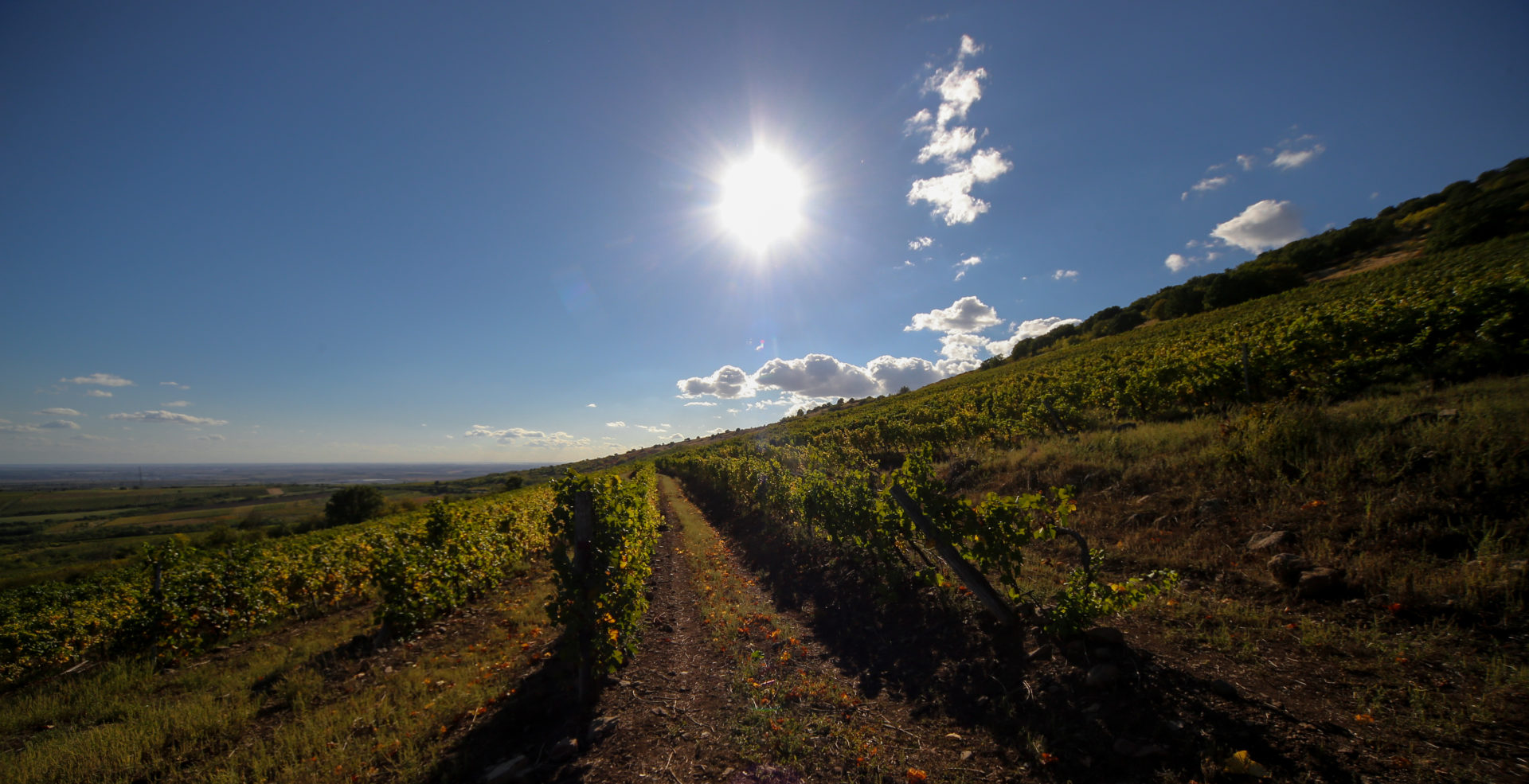 As the southernmost member of former volcanos, still on the surface, the Sár Hill has become a hill of really special composition. It consists of fragmented igneous rocks in the top regions, with loessoid deposit at the bottom, which is one of the best possible combinations together with its southern location for quality wine grapes. Therefore, it is not a surprise that in the last centuries, the entire hill has become one huge vineyard as one of the basic locations of vine growing around Gyöngyös, with a history of around one thousand years.

By reaching the top of the hill, we can see the entire circular panorama of the southern region of the Mátra, while the stone wall-labyrinth of the former parcels gives a very unique atmosphere to the landscape.
Wines
Dubicz Winery has one white wine and one red wine in the Sárhegy category, both of which are single vineyard batches, meaning that they exclusively originate from the Sár Hill-slope. Due to the soil- and microclimatic factors, you can feel the territory's characteristics and the power of nature in these wines.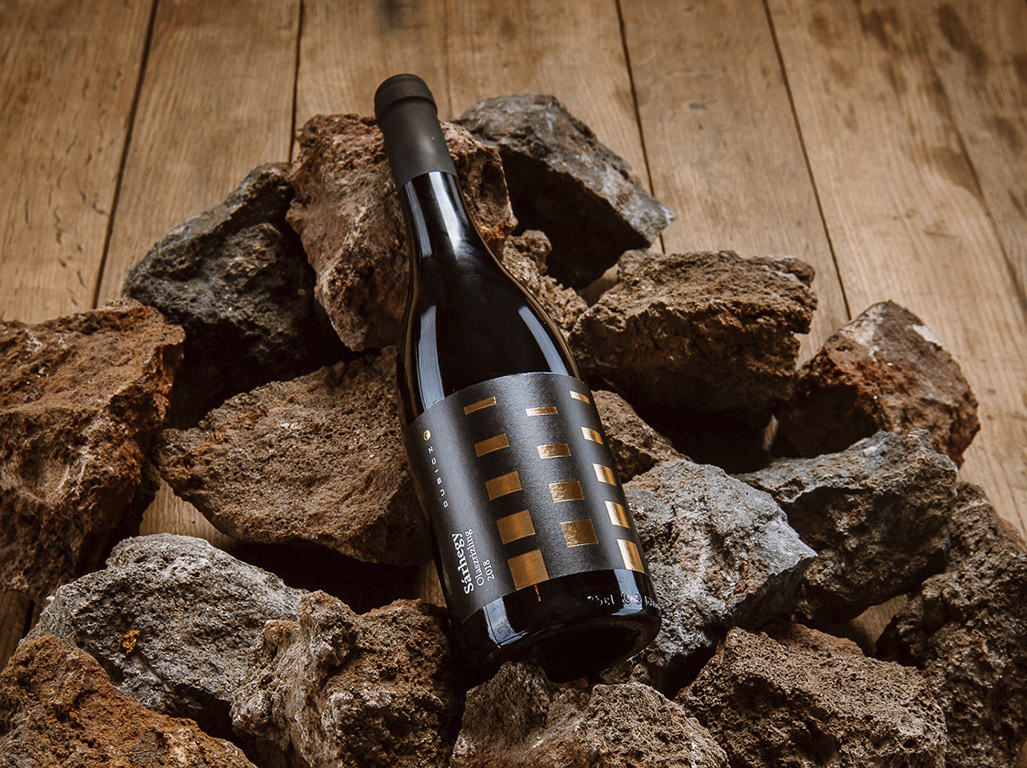 Sárhegy Olaszrizling barrique
Matured, straw yellow, a fine wooden cask tone in fragrance. It is felt to be a properly matured material, which is worthy of being aged in wooden casks. The acids and the body are in an elegant balance due to the barrique aging of a few months. It is a complex wine displaying sweet spice, a little bit of anise, quince, pear, yellow greengage and caramel.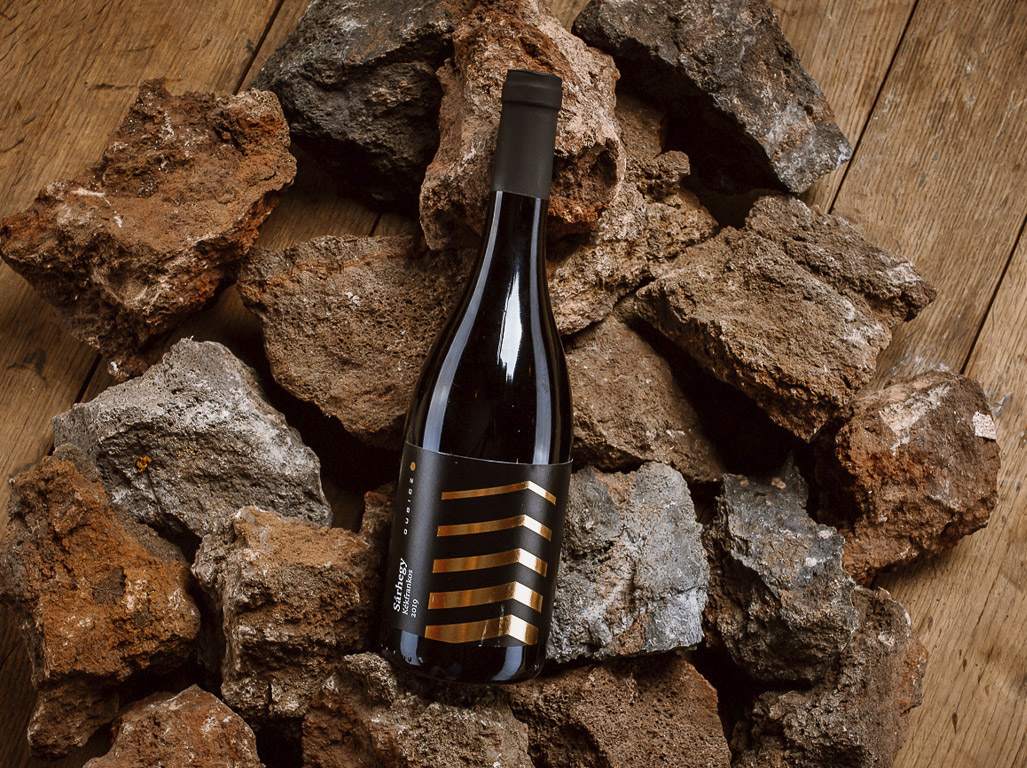 Sárhegy Kékfrankos
Single vineyard, premium batch. In this remarkable vintage, our Blue Frankish grown on the Sár Hill, one of the most excellent slopes of the Mátra, produced a wine of exceptional quality. Vanilla and blackberry are the dominant fragrances with an intense flavor of dark chocolate, which is really exciting due to the soft character of the barrique.
Every vintage of our prestigious wines produced on the Sár Hill-slope has been recognized nationally and internationally on a number of occasions in recent years:
Olaszrizling – Year 2018:
Semmelweis Egyetem Bora Országos Borverseny - Gold medal
Egri Érsek Bora 2021
Vinagora Nemzetközi Borverseny 2021 - silver
Olaszrizling – Year 2017:
Mundus Vini Spring Tasting – silver
VinCE Magazin Nagy Olaszrizling teszt – 1. place
XXIV. Mátrai Borvidéki Borverseny 2019 - big gold
2019. évi Országos Borverseny – gold
Gyöngyösi Hegyközségi Borverseny 2019 – silver
Decanter World Wine – "Commended"
Vinagora Nemzetközi Borverseny 2020 - gold
Olaszrizling – Year 2016:
Semmelweis Egyetem Bora Országos Borverseny - big gold medal
VinCE Magazin Nagy Olaszrizling teszt – 1. place
Syngenta Borverseny - gold
Aranytőke Nemzetközi Olaszrizling Borszemle – gold
Gyöngyösi Hegyközségi Borverseny 2018 – gold
19. Vinagora Nemzetközi Borverseny – silver
XXVII.BASF Borverseny Nagyréde 2018 - silver
Olaszrizling – Year 2015:
Vinagora Nemzetközi Borverseny 2016 - silver
Semmelweis Egyetem Bora Országos Borverseny - gold
Aranytőke Nemzetközi Olaszrizling Borszemle – gold
LES CITADELLES DU VIN (Franciaország, Bordeaux): CSÚCSBOR
Vinitaly 2011 (Verona) : Diploma di Gran Menzione
Prestige Reserve GRAND AWARD
Les Citadelles du Vin 2011: Trophée Excellence
DECANTER WORLD WINE AWARDS 2011 (London): silver medal
Decanter World Wine Awards 2010 (London): silver medal
Vinalies Internationales 2011 (Párizs, Franciaország): silver medal
INTERNATIONAL WINE CHALLENGE 2011 (London): silver medal
IX. Országos Syngenta Borverseny - big gold
A Nagyrédei Hegyközség 2011. évi borversenye: big gold
XIV. Mátrai Borvidéki Borverseny – gold
XVII. Bükkaljai Borfesztivál és Nemzetközi Borverseny: big gold
VIII. Országos Syngenta Borverseny – gold
VinCE 2010 kiállítás szakmai szavazásán 2. place
Semmelweis Egyetem Borversenye - big gold - 2016
VI. Bayer Borverseny: gold
Egyházi és Világi Borok Versenye: gold
A Magyar Tudományos Akadémia Bora 2010 : A Felső kategória Fehérbora